Oni Blog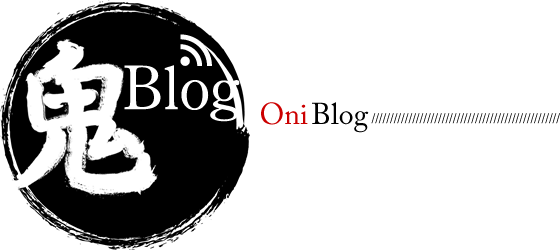 How to take care of your Tenkara rod
Posted on | February 26, 2014
Those who break rods often break them very often.
Those who break rods often break them very often.
All they have to do is just be more careful.
Fishing rods are not dispoable items.
They could last long if they are treated carefully.
This is Japanese traditional tenkara style.
What you have to be careful when extending the rod.
●What you have to be careful when extending the rod.
As see in the picture, pull out each section with both hands holding it and gently fix them.
●Before sliding sections out after attaching the lin to the cord tip section, make sure that the line is not tangled with branches, twigs, gravels or grasses.
●Also check if the line is not tangled with your vest or clothes, or if it is stepped on. After that, extend the rod.
What you have to remember when closing the rod
●In the case of closing the rod, you also should pay attention to the tangle of line. Remove the line from the lilian and close the rod and then
At the river
●You may hit the rod onto rocks or trees, which may result in breakage of rod – a big loss not a big fish! So look around when you cast your rod.
●If your fly hook gets caught with rocks and so on, do not pull forcibly by rod but pull it by holding the line.
●When you catch a fish, you may be very excited. But even in this situation, you have to act with extra care. Rapid and strong hook-setting must be avoided.
Such hook-setting may even lead to losing fish or disasterous case of rod breakage. Do not rush and hookset properly.
●You may also break your rod if you try to net or land your fish in a hasty manner. As you see the picture, sudden bend on the rod can bring about its breakage.
When your fly is hooked on a tree, a driftwookd or grass
●Do not yank the rod for the sake of your rod. If the fly is hooked somewhere high, use a branch of tree or a drift wood to reach it for its removal.
If the fly is hooked somewhere on the other side of stream, remove the line from the rod first and go to the other side to remove it.
●Retrieve the fly whenever it is possible. You shouldn't waste your money and time for tying and also think of our friends in the nature which might get hurt with the hooks.
●After coming back from fishing trip, remove all the parts including butt end and dry them in the shade. Wipe them well and put them back again.
This small effort makes your rod last for a long time. It also prevents adhesion of each section. Especially do this when your rod gets wet.
In order to cast a straight line
●Level lines usually have kinks when they are taken out of the holder. Always stretch the line by attaching the end of it to a rock or a tree.
The kinks can be removed soon; you can start off fihsing with the straight line. Do the same thing with nylon line.
COMMENTS