Oni Blog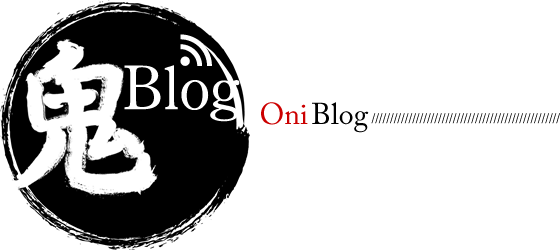 When to consider replacing Tenkara rods
Posted on | December 12, 2015
Having been absorbed in Tenkara, I have been particular about rods too.
When I started Tenkara, mainstream rods available at Japanese fishing shops were short rods such as 3.3 meter or 3.5 meter long rods.
However, my familiar home water, which is the main stream water, has the widest areas from 15 to 20 meter in width and is rapid in current.
I needed a Tenkara rod longer than 4.5 meter in length to hook amago on the opposite shore.
Not having seen such rods and having known such ones were not produced by any manufacturers, I used to substitute the rod for "hae."
"hae" is the fishing of oikawa or a carp species, which usually uses a rod with a soft and light action.
I would often use some favorite rods and took three or four with me all the time.
Usually I prepared for my fishing different length rods by one to two meters. I used to own zoom rods for different length in one rod.
Nevertheless, after I had known where to land the fly makes difference on fishing results, I found it important to use the rod that does not get inconsistent in pinpoint casting. Since then, I haven't used zoom rods.
Since zoom rods contain another rod inside, they cannot be so accurate, which I couldn't like.
You may end up using your favorite rods over and over during the season. Since equipment has certain life-span and you use good equipment often, they can wear at fast pace. Their life-span can be shorter.
So when should we change rods?
First what I can say is that if the rod is telescopic, you should carefully look at the joint sections when you clean the rod.
Those in normal conditions are smooth and clean in joint sections, but if wear progresses, you can see small rugged surface or small chips in them.
That is the sign saying it is a high time you bought a new rod. If you continue to use the rod, you end up having the rod stuck somewhere and having trouble storing them.
It's so pathetic to go back home, holding the glued rod even if you have good fishing, much more if it is your favorite one.
Any manufacture wouldn't replace such a glued rod if it is due to degradation.
Depending on the length of use but usually life span of Tenkara rods are four to five year if you continue to use it.
For the price of regular Tenkara rods, four or five year use is long enough.
Another thing you should do is to check to see if there is any scar on the rod when you clean the rod. Regarding how to clean the rod, you can check my YouTube video on the theme. When you clean it, you should check the surface of the rod by using a flash light
If your rod gets crucial scars on a particular part, by replacing the part, you can still use your favorite rod.
When I go overseas for fishing, some fishers abroad often talk about carefulness of Japanese people.
But it's not true.
We check the rod each time for fishing just because we want to have a great fishing
We just don't want to miss the best opportunity to catch fish just due to carelessness.
Also we love to use favorite tackles for as long as possible by taking care of them.
Our forefathers of Tenkara fishing must have not forgotten to maintain their equipments.
Lastly I have an announcement. This year we sold ZEROSUM Oni Honryu 450, which gained good reputation.  We are planning to introduce 390 next year.
The model is 3.9 meters long, light with tip action and feels so easy to net or land big fish without any concern. We are in the final stage of designing.
Our Oni level lines also went on a market this year. They come in two colors: orange and pink which enable fishers to choose easily visible color depending on the situation.
By the end of next year, Oni Tenkara Hooks also will be for sale. I was wishing of making hooks, so I'm also looking forward to having them. You can count on me!
COMMENTS