Oni Blog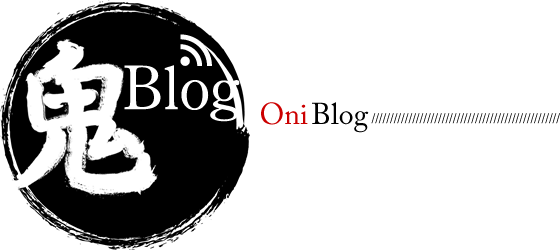 About Shop Oni
Posted on | September 9, 2014
I would like to introduce about my shop "Shop Oni" as you probably haven't noticed I run my own online shop.
I opened it at the following site a while ago.
↓
Shop Oni
I have been asked the same questions several times when I went overseas.
What kind of rod should I choose to use first? What line should be used?
They even don't know what kinds of Tenkara rods are available on the market.
New Tenkara shops are popping up online in many countries.
But they actually want to purchase from Japan as Tenkara fishing equipment came from Japan.
On the other hand, at the conventional fishing shops in their own countries, they cannot find any section for Tenkara fishing.
They just get at a loss.
That's when I decided to own my own web shop.
I realized this is what I have to do as I get attention from many Tenkara aficionados in the world.
It took a lot of time. Oni wife did all the things, but we made it.
I sell only what I choose as the best and most reliable items from a number of Tenkara equipments available in Japan.
I run on my own capital; I cannot procure a large amount and cannot compete with big web site shops with chained retail shops.
But I would like to sell the traditional Japanese fishing equipments manufactured in Japan.
Of course I do sell my self-confident work – Oni rods at my shop.
I can make the rods in small quantity but I do other hand-made items like bamboo rods (Type I) and Oni flies.
Since they are hand-made, we cannot sell in volume sales.
I hand-tie flies; I cannot sell in massive selling.
Instead, if you want to buy my flies, I ask you what kind of rivers you fish and from that information I tie flies that are matching your fishing fields.
So far I hear people with my flies are having great fishing.
When I thought of selling rods, I first decided to sell my brand rods – Oni Rods.
In addition to them, I was considering other traditional Japanese stream-side goods.
Then I thought of landing net. But I didn't know any craftsmen in person.
The number of those people is decreasing rapidly.
On top of that, I do not own my own property to acquire woods and materials.
After some research, I have found that such suitable materials for Tenkara landing nets will only last for another ten years.
Somehow I managed to meet some craftsmen who are involved in stream fishing tackle manufacturing in Gujo in Gifu prefecture which is considered a Mecca of stream fishing in the country.
I was able to get a few frames from those people.
My next problem was nets. Those frame builders do not make nets or mesh part.
And I had to realize most of nets and meshes produced now are from China.
Well, what should I do…
There may be hardly any craftsmen who want to do such bothering things.
But I am convinced that Japan-made nets are meticulously made by those familiar with fishing.
Japan has been changing.
When I was a kid, all of the old people in my neighborhood made some fishing equipments. This looks like a distant past.
I managed to meet net craftsmen through introduction by someone.
They are mesh nets made by Japanese craftsmen using plants dyeing.
If they pass away, these nets cannot be made anymore. I'm not sure if I can find such people again.
Anyway, I managed to be able to sell our original nets at Oni Shop.
Bamboo-frame landing nets were made in cooperation with craftsmen.
Bamboo frames are quite rare even in Japan. They are small stream nets made for fish up to 30 centimeters long.
I made quite a few special requests to them.
Nice nets were made but after they are sold out, I can get new ones only next year.
For lines, we sell Tenkara level lines which you probably know as the great shootability and nylon tapered line
which I use for long rods.
Among them, we chose to sell "Fujino Soft Tenkara Taper line." So far, we've been selling 4-meter-long lines,
but in the near future, longer ones will be available.
Beautiful Japan-made stream fishing items should be your favorites.
I had a lot of trouble.
But good equipments can be used for a long period and in the long run they pay off.
As some countries restrict on the use of landing nets in the field, so be sure you can use them in your area.
To reduce shipping cost, purchasing with your fishing buddies might be a clever idea.
I truly hope you appreciate these qualities Tenkara fishing products made in Japan by owning them.
COMMENTS