Oni Blog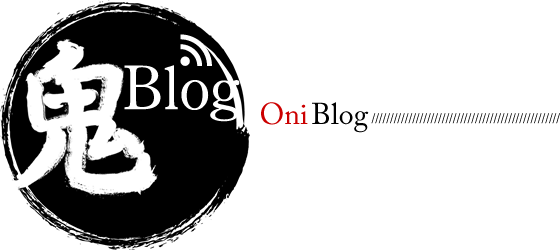 Fish in Japan
Posted on | December 31, 2014
The country, which has mountain ranges called Japan Alps consisting of over 3,000 meter high deep mountains,
is covered with abundant evergreen broadleaf forests.
Leaves of broad leaf trees that have shed their leaves for millions of years contributed to rich soil and moisture of Japanese mountains.
Water that seep out through mountains composes beautiful mineral-rich streams, which generate bountiful water supplied to our lives.
Japanese streams with high mountains and rich forests have high clarity; thus they are very beautiful.
Such streams which do not go under 20 degrees (Celsius) even in summer are called "keiryu" or mountain stream,
and beautiful fish inhabiting there are called "keiryu gyo" or mountain stream fish.
Representative fish for mountain stream fishing are iwana (char), yamame and amago (landlocked salmon).
And it is Iwana that inhabit the uppermost headwater.
The same species but the ones inhabiting the northern Japan "Tohoku" or the northern island "Hokkaido" are called "ezo iwana,"
some of which migrate to the ocean are called "amemasu."
Ezoiwana inhabiting rivers grow up to 30 centimeters long  or so, but amemasu fished in the sea can exceed 80 centimeters.
In addition, "oshorokoma" another type of iwana inhabiting only Hokkaido grows to be 1 meter long when they migrate to the ocean.
The iwana that are found from the north to the south "Sanin" in the main island are referred to as  "nikko iwana."
The iwana that inhabit the middle of the main island on the Pacific Ocean side and a part of Ki Peninsula are referred to as "yamato iwana,"
which are considered as the original strain of Japanese char.
Quite a few yamato iwana inhabit the Toyama River in Nagano where we enjoy Tenkara fishing.
Yet, in Itoshiro where the fishing event "Fisherman's Holiday" is held are only nikko iwana found.
As described above, iwana adapted to each area by chaning their par mark patterns and are called differently but loved by many local fishermen.
Now, it's turn for amago, the queen of keiryu. They are the same fish as yamame; amago inhabit the western part of main island while yamame inhabit the eastern part.
Borderline of two habitats is around Nagano; recently poor stocking programs have brouht about hybridity of these two strains everywhere, which I feel is a shame.
Migrating type of amago are satsuki masu and sakuramasu for yamame.
Big individuals can grow up to 60 centimeters long.
When they return into the river for "run," fishermen become crazy.
However, for protection of rescources, the number of such fish to be caught is regulated by each river.
There are also more migrating keiryu fish: salmon, biwamasu that run from the Lake Biwa and masunosuke or king salmon which are small in number.
For Tenkara fishing, iwana, amago and yamame are target fish.
We do not aim at fishing the fish inhabiting the lower section of the river:
ayu(sweet fish), koi(carp), oikawa (Zacco platypus), kawamutsu (Nipponocypris temminckii) and others.
There are special fishing rods and gear and also methods to enjoy their ecology for fishing those targets- e.g. "Ayu fishing" to catch ayu, "Koi fishing" to catch koi.
Having spent a lot of time in the river, I have caught fish in the uppermost part -amago and iwana; therefore I chose Tenkara method for fishing.
I can answer many questions from overseas on Tenkara but for other methods I think such professinals answer better. So please ask them.
Also, we Japanese Tenkara fishermen cannot imagine to fish carp and funa (Carassius) on Tenkara fly.
This is because Tenkara rods are designed to target mountain fish – amago, yamame, iwana.
Japanese people who have lived with fish have well observed ecology of fish; we created suitable fishing gear for each species.
We are proud of our long history of "fishing fools."
The last video clip shows yamato iwana, the original strain of Japanese char, spawning in my home river.
Yamato iwana has soft complexion, which I think is very beautiful.
I am looking foraward to seeing them again this year.
COMMENTS