証言2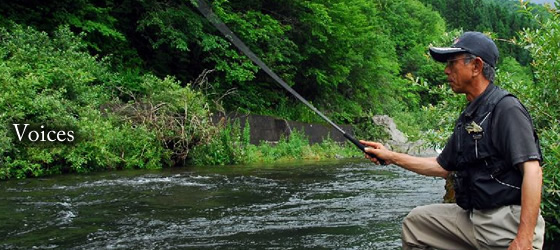 Yvon Chouinard's Articles 1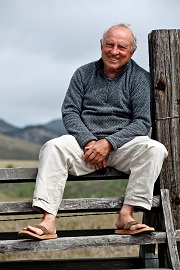 -Yvon Chouinard shared his thoughts on Tenkara
in his articles for oni-tenkara.com.
Please check out his magnificent writing on his vision
on Tenkara and life philosophies.
–   In Masami's journey to Wyoming, USA in the Summer of 2008,
he was met with unforgettable sceneries of wilderness
and  fishing experiences he had never encountered.
There was also a surprise.
Yvon Chouinard, a rock climber, environmentalist
and outdoor industry businessman
who founded Patagonia,  the outdoor apparel company heard
about Masami's visit    and was  there to accompany
him for a day of Tenkara fishing.
Yvon has been known for his passion for fishing, but many may not know
that he is an avid Tenkara angler.  On their day together,
Yvon mentioned to Masami that "there is a fishing method similar to
Tenkara in Italy".
This information from Yvon created a chain of many wonderful
events for Masami.
A Japanese designer living in Milan read Masami's blog,
researched and found out that the method of fishing in Italy was called
"Pesca A lla Valsesiana".
Eventually Masami was invited to Valsesia of Italy,
which led to the development of his website.
From there, he now is able to connect with anglers from around the globe.
Yvon is the root cause of much wonderful
development in the Tenkara world,    and we thank him for his generous
contribution to oni-tenkara.
com with his very thoughtful writing on Tenkara.