Oni Blog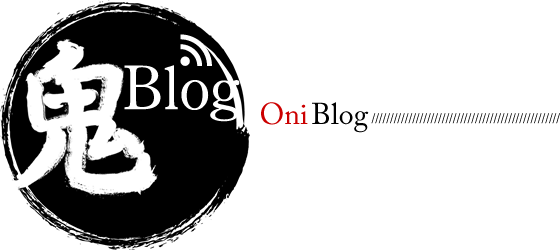 Team Oni "Bōnen-kai" (Year's End Gathering)
Posted on | December 30, 2012
 Some great scenery
A Japanese persimmon tree quietly sits on hillside
In Japan, most people are busy attending a "Bōnenkai" with their friends,
co-workers, business clients, and etc. to remember and forget about the year.
It is a tradition.
In some occasions it can be a formal dinner or it can be when you let loose
and party till sunrise the next day…
Team Oni and friends met at "Home", our camp at our favorite river,
for the last time this year on a weekend.
We are always curious to check the condition of the river in
]winter during off-season as well.
Fortunately there was no snow going through the pass and everyone arrived
without going through any hazardous situation.
With beautiful skies, soaring peaks of Southern Japan Alps could be seen clearly
in the distance.
The same peaks we see during the season are now completely covered in snow.
When all the snow is gone it is usually the height of Tenkara season
but the mountains seems to be hibernating at this point.
A healthy "Nabe" with chicken and vegetables
Thank you all for coming
Our gathering was for dinner, yet everyone naturally gathered early to greet
the rare and beautiful scenery that is only available in winter.
They also had a feast prepared, from homemade sausages to stew.
On top of that they helped clean up the cabin.  I am grateful for their kindness and effort.
The feast began around 5 pm.  "Nabe", a stew, cooked in a traditional pot was prepared
with chicken meat and wings which produce amazing broth,
and with lots of assorted vegetables.
Oga-san prepared another beautiful stew dish in miso flavor.
Oga-san's wonderful stew
We all agree that Kura-san's famous homemade sausages have reached
a professional level and were amazing.
Who wears short-sleeve shirt in these temperatures?
Kura-san's homemade sausages. Made from scratch on the spot!
Good food taste even better with good company
He's figured out just the perfect amount of salt to use. Kabanini brought an excessive
amount of sashimi, but were all consumed and Otani-san brought all the sake.
Thank you all and those who couldn't make it, we all wished for your presence.
After eating there was eating, and after drinking there was more drinking.
When things settled down, we talked about Tenkara as we always do.
People start air-casting sitting down and you know
they're true Tenkara anglers… or just drunks…
Sharing the passion for Tenkara is what we do after dinner
The next morning welcomed us all with another beautiful sunshine.
Kabanini's son enjoys climbing as well as Tenkara and he showed us how to work
the ropes on a small cement wall.
It was fun.  As long as you have proper gear and knowledge,
you can go down a steep slope safely.  Now we can access sections of rivers most can't and
catch more fish!  Although climbing out can be an issue.
The next event for us will be another Japanese tradition,
"Shinnen-kai", the New Year's Gathering.
And the season opener we all anticipate is just around the corner.
Learning how to work the ropes
Our instructor of the day, Kabanini junior
↓The instructor showing us how it's done
↓ Oni giving it a try…
COMMENTS