Oni Blog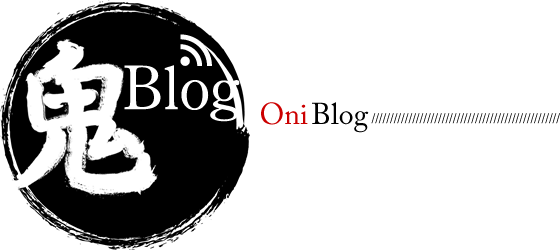 Dreaming of a Big One : Masami Ties His Signature "Oni Kebari"
Posted on | December 13, 2012
I keep myself busy during off-season watching Tenkara videos and tying kebari.
Tying kebari is something I find entertaining but at the same time,
I could easily get lazy about it.
You don't want to let imagination take off and over-decorate a kebari.
It is Tenkara.
A simple black, yellow or white body is all that's necessary…
okay, maybe an occasional  pattern can go in…
On the hackle, I let my thread go through it a few times to make it…
let's say "scruffy".
I like my hackle on the wild side because from my personal experience, it works.
I used Japanese pheasant in the video here, but it's hard to
find one in the right size.
Some are better for #6 hooks and some would suit #8 better.
You have to go through them carefully and pick out the right size.
I believe in balancing size of the feather to size of the hook.
In terms of size of the body, there's a balance factor there as well.
Not too thick, or too thin.
You want the body just thick enough for the fish to notice the kebari, and no more.
I like to keep it simple. Many others tie kebari in the same pattern as me
but strangely, they all turn out slightly different.
So the one I make is called "The Oni Kebari".
In the end though, kebari is much less significant than techniques.
Where and how you present the kebari makes all the difference
and that begins with a proper casting technique.
Stream fishing is tough here in Japan.
The beautiful trout that can be found in streams of Japan are really
running out of places to survive.
Countless dams and other human factors have destroyed too many rivers,
and if there's any fish left, there are too many anglers to fish for them.
Fish have grown extremely weary of humans and become intelligent
over the years and are not easy to catch.
If they hear or even sense anything unordinary,
they all dive deep and take cover underneath rocks.
They truly are clever, and only the cleverest of them have survived until today.
That's why it is so satisfying to catch a single fish here.
I hear that there's more fish in a river in the US and Europe than Japan.
How wonderful would it be, if rivers of Japan could be restored to what it was before.
I wonder what it would take…
COMMENTS