Oni Blog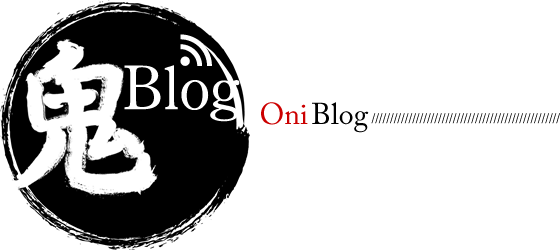 Oni-class 2013 start!
Posted on | April 30, 2013
This blog is Archive s Mar. 25 Japaneseblog
We had Oni-class this weekend.
Thank you very much to everyone who came all the way from Kyoto and Tokyo,
The weather was nice. Some people were in just T-shirt during the day.
We haven't been to the mountains for a long time.
The fresh air is so nice.
The buds were coming out and we could feel that spring was coming.
It looks like there was a lot of snow.
The river water was very cold.
We knew it that it was a bit early for Tenkara.
Let's fish. Practice! Practice!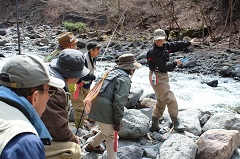 Explaining casting and points. Everyone is eager.
Everyone has different knowledge and abilities of Tenkara.
But, we explain so everyone can understand.
I was very excited!
It was exhausting.
When explaining points and approaching we caught a fish.
This is much better than just talking!
After lunch, everyone could catch fish!
The leader this time was Ms. Hirame.
She caught the biggest Iwana(char).
Native Yamato Iwana.
She was very proud.
I think the fish was so suprized that there was
an intruder in her territory that she came out from under the stone.
Ubi from Italy also enjoyed fishing here.
Soon it would be night time.
Under the starts, we enjoyed everyone's fishing story.
Next Oni-class is at the Tokyo Trout Country Club
COMMENTS