Oni Blog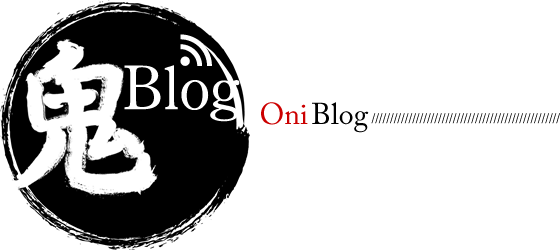 Oni in ITALY 3
Posted on | August 30, 2013
Another episode from the trip to Italy.
Our trip kicked off with Rome and headed north.
We revisited Varallo Sesia in Piemonte state where we went last year.
We held a collaborative class with Mosca Valsesiana,
the traditional fly fishing from the medieval age.
Divided into two groups: one that wants to study Mosca Valsesiana and
the other that wants to study Tenkara, we had each class in slightly separated places.
The Tenkara team included some familiar faces that we saw last year.
Thanks to the backup from the local fishing association, the area used for the classes
had been banned for fishing for two days prior to the classes,
which helped fish act more naturally.
Even beginners were able to manage to catch some fish.
What surprised me, however, was that some students in the class,
without listing to me until I finished my instruction, went into the river for fishing,
the area reserved only for us by the people of the fishing association.
They could fish a lot if they were not to follow anything.
Their acts are totally against the rule.
I thought they should have not come to the class if they had wanted to fish on their own.
Such fishermen do not deserve to fish in the special area.
The incident was quite appalling as it is universally a common practice for stream fishing.
If a fisherman is about to enter the spot, you cannot fish the spot before.
As I visited different regions this time, people in each area all say similar
fishing styles like Valsesiana are still used in their areas.
I talked with many fishing aficionados who held the event. They say such fishing styles
were prevalent one time throughout Italy but since "flyfishing" ,
which is easier for carrying, casting and line handling, was introduced,
the fishing styles have become less commonly practiced.
On the other hand, tenkara has become more practically in terms of portablity
and smoothness for casting; a variety of types of the fishing have been developed.
Now this fishing style is considered rather for sport fishing;
more people enjoy the sport with this style.
I'm sure Tenkara won't be endangered.
Is there any difference between these two
traditional styles?
According to those Italian fishers, they fish on nymphs that "flyfishing"
uses instead of Mosca Valsesiana when fish are looking at the bottom.
They use the traditional method only when fish are looking at the surface.
That's where two fishing styles differ.
We fish only on tenkara dry flies by employing a variety of techniques
without depending on split shots or heavy hooks.
We stick with our method without compromising, which I believe makes our fishing
more interesting. Now you know what made two fishing styles distinct.
I used to fish for the number and size when I was younger.
The number and size can be obvious measurements for your techniques and advancement.
But such persistency came to look like a trifle at one stage;
my fishing became geared for appreciating beautiful streams,
thinking of how to genuinely compete with fish (hopefully natives).
That's the fishing premise I reached.
It's more enjoyable to find a stream on your own and go there several
seasons to know it profoundly.
I had a great talk on such topics with our participants and promised
to come back next year.
COMMENTS