Oni Blog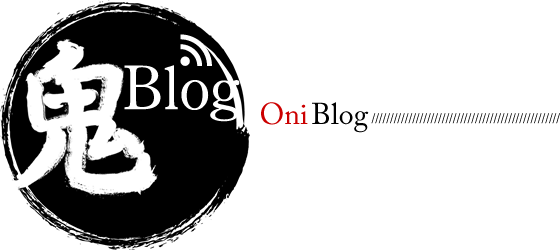 How to choose the Tenkara rod for beginners
Posted on | December 22, 2013
Japanese anglers are quite busy with dreaming of fishing in the stream in upcoming spring, tying flies and preparing equipments.
I'd like to give a tip for beginners to select the first Tenkara rod.
First, as to the rod length, you have to clarify what kind of river you will go fishing at. Why have you decided to do Tenkara fishing?
Is that because a friend of yours recommended? If so, ask your friend what size the river is.
We call rivers with more than 10 meter width "honryu" – main stream. Such rivers require 4 to 5 meter-long rods.
If the rod has writing of "honryu," that indicates the rod is for main stream fishing.
For rivers with 3 to 5 meter-wide length, use small stream rods.
Rods of 3 or 3.4 meter length are suitable.
But if you cannot afford to own several rods for different size rivers, you should choose a smaller one . Choose long line,you can use big rivers.
Japanese rods come with "action" indication written on them, which shows action balance where they bend with coordination figures such as 5:5, 6:4, 7:3. Nevertheless, these figures vary from manufacturer to manufacturer due to different standards.
There is no common Japanese standard for these action figures. Even written with 5:5, rods of Shimano and Daiwa differ in action. So it's probably safer to cast the rod in person before buying a rod, or ask someone for recommendation on rods.
First start with a flexible rod so that you can cast the rod using its flexibility.
Stiff rods are difficult to cast. You may be so absorbed in casting at first that you cast whole day.
So I recommend a light and supple rod that you can cast without hurting your shoulder.
Such a rod usually casts with a beautiful arch.
Any way, Teton Tenkara give me good job.
I have to answer him.   Thank you Teton Tenkara.He give me this time.
The reason people feel that the Tenkara rod is light isn't because of its weight.
There is nothing to hide to balances the rod.
Where is the center of the balance?   This is important for the light feeling of the rod.
If the center is close to the grip, people will not feel the weight. Of course,
if 1 kg of weight is at the top of a rod you will feel that it's heavier than if the weight was at the bottom.
There is no magic here.
The light weight balance is because of the rod.
However, in order to keep the strength, we can't make rods too light.
I have over 35 years Tenkara experience and I've see that most people feel that the balance of the Oni rod is light.
Because of the craftman's skill!   There are not so many skilled craftman at the Japanese manufacturers.
Meeting with this craftman was a miracle for me.
I really thank the god of the mountains for making this happen.
The Oni rod we are releasing in February is the result of collaboration with this craft man.
People at team Oni are happy.
Please be patient, the rod will come soon.
COMMENTS