Oni Blog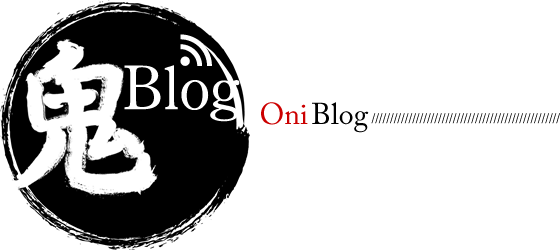 What kinds of rods should we use?
Posted on | January 30, 2015
I'd like to talk about rods again.
Rods are so important to fishermen including Tenkara fishermen.
We cannot catch fish without rods.
Therefore, even from the beginning, I had always wondered about,
searched for and struggled with rods.
My fishing life could be described as "Quest of rods."
What I can conclude, however, is that there is no best rod.
Then, what kinds of rods should we use?
When you are so absorbed, you may cast a rod almost all day.
This suggests we may need a rod that does not give us fatigue.
You wouldn't want to cast a rod that gives you inflammation of the tendon sheath.
Also you may end up damping the rod to twigs or rocks if you cast it all day long.
So, certain durability is fundamental for ideal rods.
When a fish rises, you maywant to cast the fly onto the pinpoint spot.
In other words, you will need a rod you can cast accurately without deviance.
Rods should be supple enough to make an easier cast; their good resilience make straight shoot.
I think the rods which anybody can feel light, which are durable,
which are supple and easy to cast and which are resilient enough to dampen vibration are ideal.
Certainly, rods vary depending on what type of water you fish and what situation you face.
In the mainstreams or broad rivers, when you fight with big fish, you need to cast long line; therefore,
bit stiffer rods are easier to castling distances.
In such a situation, bit stiffer rods do a better job.
Still they should have flexibility for casting.
This combination is very subtle; it all depends on casters.
I use light, flexible, short rods like a 3.2 meter-long rod but cast well in the mainstream.
But, this may be very challenging to beginners.
If that is the case, you may want to use a still rod that has some flexibility.
Oni Rod Type I, which I designed, is light, durable, flexible and resilient as ideal rod which I believe
every Tenkara fisher should own.
Female fishers also can cast the rod with ease.
I think good rods are easy for everybody to handle.
They should be so without doubt.
Since simplicity is Tenkara's hallmark, changing rods depending on streams sounds does not make sense.
So, what is more important is to improve casting ability to suit your rod to any type of water.
Oni Rod II retains its series' flexibility but it has some stiffness with the top section
made a bit thicker in order to make big fish landing easier.
The reason the rod was designed that way is that the Type I was too sensitive to fight with 40cm class fish.
Some fishers felt some anxiety with the model.
It appeared to be breakable to them; to be honest it won't break.
This is because the material has self-bonding property.
Type II is enjoyable for fighting and easy to land fish even for beginners.
I haven't seen any similar action in other companys' rod inventory.
In my opinion, still rods that spoil fish fighting are considered boring rods.
Rods have to be flexible.
Nevertheless, they should not be too flexible as some break more easily.
Flexibility and durability are both necessary for good rods.
Type II rods have been well received by advanced Tenkara rudders.
COMMENTS