Oni Blog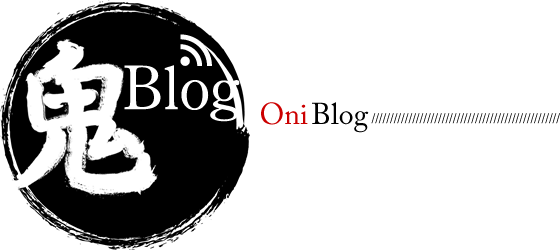 Gujo Landing Net
Posted on | February 24, 2015
Probably those who have read "Tsurikichi Sanpei (Sanpei, the fishing fool)"
should know in Japan there is a stream landing net
called "Gujo Landing Net."
This has some angle on the net to comply with the bend of wood
that is often made natually.
But the bend looks straight when it is attached to the wait
by being inserted throught the belt.
Professional fishermen used to use the net so that
they can catch the fish as soon as they catch them.
I was actually against this method as I though it would hurt fish,
but I met a craftsman who had been making the nets for 45 years.
He is Mr. Morio Yoshimura also known as "Mankyu."
Unfortunately, he passed away in 2012 and his legacy of the landing net
making has been handed down to his daughter Mutsumi.
Yet, she has not received all the knowledge he had
about stream fishing gear; she has been selling what he also made
before on a small business basis.
Oni Shop was fortunate to procure "Mankyu" goods and are selling them.
The Yoshimuras also goes back to Gujo and Shirotori for ancestory
and my family is also from there.
We may be related in blood.
I was actually as old as his daughter and had many things in common.
She consigned her products all to my shop.
Those are the remains of Mr. Yoshimura, Mansa of Gujo.
He was so familiar with woods.
It seeems that he was a carpenter when he was young.
His father was also a carpenter.
The family must like wood and the daughter was also taught a lot about it.
He made bait boxes out of bamboos. However,
nodes of the material are usually round.
But the bottom of those made by Mankyu is falt not round.
It is said that he found the node is flat
when the moon is in some particular condition.
He cut tree that are only suitable for landing nets and stored them for years.
In this way, he checked curbs and scars and gave branding of
"Mankyu" only for those good enough for products.
He left his will saying all the landing nets without his seals should be burned up.
I wouldn't have done that …
Listening to this story, I actually cried.
His message probably reached my heart.
Before he passed away, Daniel from Tenkara USA visited and talked
aobut Tenkara landing net. It was recorded on video.
The daughter of Mr. Yoshimura herself didn't know about the video; I told her about it.
She was very happy to see her dad again though in video.
Mr. Yoshimura was so pleased to know many foreign people
have taken a liking to Tenkara that he was
about to produce landing nets for overseas Tenkara fishers.
This is why she consigned all the items to Oni shop.
I want to sell with respect the products made by the legendary landing net
craftsman who was born in Gifu and lived in a pure stream fishing mind.
I would rather only those who understand his spirit buy those Tenkara nets.
I will be soon ready to introduce the nets.
COMMENTS