Oni Blog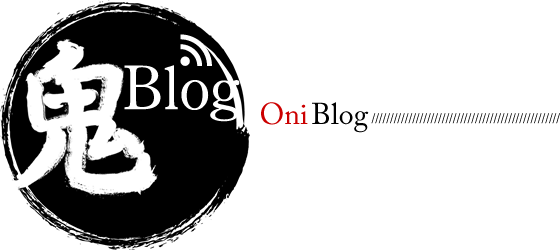 Fishing trip with guests from UK
Posted on | May 21, 2015
We had some guests from England.
I appreciate their request to be their fishing guide for their 9 day-trip.
I have to say "Thank you." to them first of all.
I did enjoy myself spending time with them.
They are Paul, John,Dean and Steven.
Paul and John are from "Discover Tenkara," and they continue Tenkara exploration.
They are doing enlightment acitivity for Tenkara in the world.
John is actually dealing with Tenkara goods and equipment.
Dean is the camera man who makes DVD for them.
Steven is not so familiar with Tenkara but he came here to take advantage of his vacation and also worked for them as an interpreter.
My wife, Oni wife went to Nagoya station in the Shinkansen or bullet train to pick them up at the west exit of the station.
The taxi we arranged in advance in Shirotori for them gave them a lift.
They went to Shirotori and Itoshiro in Gujo sraight away after the pick-up at Nagoya station.
Then our Tenkara class with them kicked off.
I taught them:
– not to cast with strength.
– to be careful of sudden halt and stroke time.
– to cast straight without throwign around the rod.
Paul and John did fine fishing as they actually are Tenkara guides back in UK.
I was pleased as they have advanced compared with the last year when I taught them. They must have made a lot of efforts.
I can teach more properly if students fish with me.
Written instruction is not good enough as fishing condition varies with wind,
rocks, bush, fish mood, other natural environment and so on.
In short, we are dealing with nature; our fishing condition can be infinite as river condition changes.
My bag of tricks on Tenkara is still expanding; I am confident that I can teach new tricks forever.
In the actual fishing, I showed how to explore the spots in a proper order.
There is a way to catch more fish in a certain place if you stick to the order.
It isn't easy as fish move all the time, but I can know where they hold.
Since we stayed at inns, we could fish until real dark as our dinner and bath were prepared all the time.
Our Oni wife, however, was in charge of our lunch.
She did that for us as fish's mood is not predictable and in that sense we cannot have lunch at leisure at a restaurant,
let alone it takes a lot of time.
She made lunch for us withot complaints; just watching us,
she prepared in a timely fashion while she aslso fished.
I admire her in all respects.
She actually caught the biggest one!
She probably transformed her anger and frustation into this success.
We stayed at Itoshiro Inn in Itoshiro. Its dinner was supurb.
They also brought us beer for our lunch several times.
They took care of us so well. I cannnot thank them enough.
From Itoshiro to my home water.Nagano Area.
In the homewater, they were forced to learn more challenging techniques as it does not have any C&R areas.
Still they managed to catch several. They trully progressed their skills.
My home river's  house is almost like a mountain hat; they felt more comfortable
And our fishing trip became almost like a children's camp.
They drank with Oni wife and chatting while watching fishing films; they seem to have spent a fun time.
Our parents at the home water also asked them for autographs for their good memory.
Our people also enjoyed themselves. Many thanks to them.
Our relationship will continue. It just stated.
I really hope tenkara connection will expand to many other countries.
Again, thanks a million!
In the end they visited Itoshiro again where they enjoyed playing with friends to give them DVD's.
Oni wife still regrets not meeting John.
She wanted to hug him and say "Please come back to see us."
This is because one guy who is over the age 40 and was actually my student
before was watching their DVD and didn't even greet with me.
I tried to greet with him, but he instisted not.
It also appeared he and his mates wanted us to leave sooner from their conversation.
We still have no clue on that, but all we seem to have had to do was to just leave without waiting for John.
John,Paul,Dean we should definitely meet each other again.
COMMENTS