Oni Blog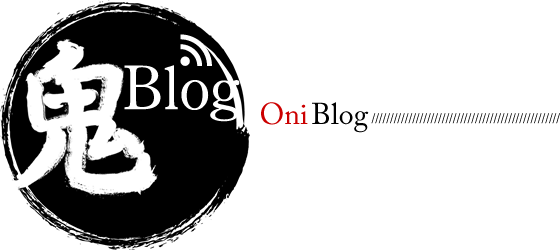 Oni school at the Takahara River
Posted on | June 12, 2015
I'd like to introduce Oni school at the Takahara River in the northern Hida region, located in the central area of Japan.
This river system has many small tributaries as well as its main stream where you can enjoy a variety of fishing sceneries.
The water conditions at the river were quite favorable this time: lightly cloudy for the best angling outing.
It looked like mountain gods were smiling at us.
Those who came all the way from the far places seemed very keen to fish from the beginning.
Fishermen's strong willingness sometimes turns off fish, though.
Our fishing willingness sometimes should be hidden.
First I checked activeness of fish at catch and release area and if all of my students could catch some.
I also checked where to start fishing by considering the levels of them.
With all them in consideration, I gave each of them practical advice.
All of them present were those who want to study "Oni Tenkara" from the bottom of their heart.
Checking the river, I caught one immediately, making sure the day was when fish move actively.
This time, photographer Kimura, one of my friend, also came for this school to take my pictures.
Without doubt, "Amagonsky" also did a great Tenkara fishing as usual.
Hardly had he grabbed his rod before he hit one!
Furthermore, he didn't mention that to anyone. Son of a gun!
The most honest Tenkara fisher!
He removes the hook so smoothly that he never gives any damage to fish.
What was interesting was the afternoon session.
They had been fishing well till then of course as that is what Oni school is for.
Changing spots, I taught several advanced techniques to them by showing how to fish.
Without intention to hook a fish, I caught one.
I was able to hook one aiming the opposite side of the river from the spot where I can fish with ease.
As everybody was watching me fishing, they all seem to have taken or shot my scenes on their cameras.
For additional tips, you shouldn't aim at such spot from the down position.
You should also put a fly exactly on the current where fish can easily bite it.
If you do so, you may catch as you plan.
This is the video clip of the action.
On the following day, we could catch hybrid species of rainbow trout and horai masu (probably).
This C&R area has wild yamame but also has some nonnative species like rainbows.
Every Tenkara fisher has his own style, which means anyone can teach this pursuit.
But the bottom line is "what to teach."
If you cannot instruct how to hook, where to locate fish, you are the Tenkara fisher of that level.
This is hobby; you may have to seek excellence.
Our natural environment here in Japan is deteriorating due to over fishing and dam
In the age when stream fish is on the decrease, we shouldn't become a fisherman who boasts about the number of catch,
which will result in further over fishing. (maybe only true of Japanese environment)
COMMENTS