テンカラの道具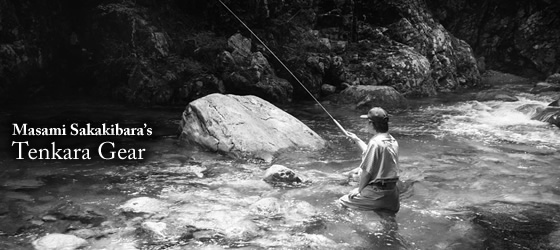 Oni Kebari
Aquatic insects are often yellow, brown, or black, those are colors Masami
uses mainly. Masami is famous for using large kebari such as #2, #4, #6.
He would use them to test the river and to determine the conditions that day.
Also, when others are not having success with their usual kebari (#8~#14),
Masami would use his #2, #4, #6 kebari to change up the pace and stimula-
te the situation. This works, otherwise he would not have been as successful
in his 35 year Tenkara career. Our ancestors used plant fiber for dubbing m-
aterial but in the modern day, Masami uses materials used in western fly fish-
ing such as wool, silk, etc.  He does not have strong beliefs over what materials
to use to make a kebari. Many anglers put an emphasis on the kebari, the line,
or other equipment, but for Masami it is always the proper casting techniques,
how you approach the river, and training your eyes to read the current, that are
the most important factors to Tenkara.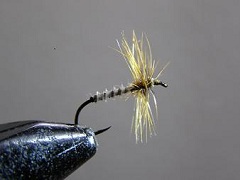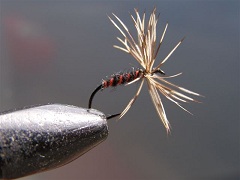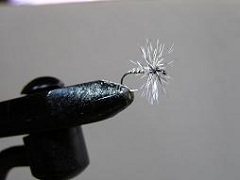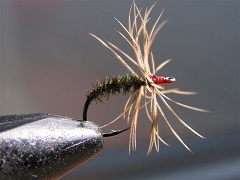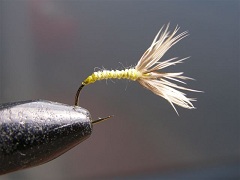 Oni fly #6 phasant Black Body